The Jam is over and we got some sleep!
After receiving a bit of feedback we decided to do a quick update to address the most pressing issues first, but we still have a few more updates we would like to make in the future.
Changes made in 0.9.2
Fixed a UI bug where a black box covered a part of the screen on certain resolutions.
Updated the positioning of the buy icons when using a gamepad vs keyboard. The new positioning is a bit more intuitive when using the mouse and keyboard.
Credits added to main menu - a bit of an oversight ;)
Here you can see the buy info update in action. Layouts for gamepad and keyboard keys 1 to 4.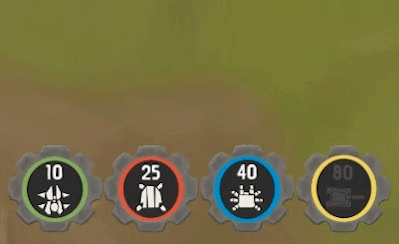 We are also planning on enhancing the sound and creating some music for the game, we feel that would greatly enhance the experience.
Files
Scrap Metal Post Jam Version
16 MB
Aug 02, 2017